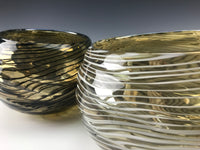 Welcome to Nyminal Glass! Whether you're looking for a unique gift for a special occasion or you simply want to treat yourself and add a creative design to your living space, you've come to the right place! Glass is the perfect way to solidify the years for any special occasion. It can also add a refined artistic element to any room in your home. Here you will find a wide variety of vases, bowls, drinkware, and one-of-a-kind beauties. These creations are individually designed then hand crafted to perfection. Be sure to sign up for the email list to stay tuned on what Dustin will be making next! As always, define your living space, YOU deserve it!
SHOP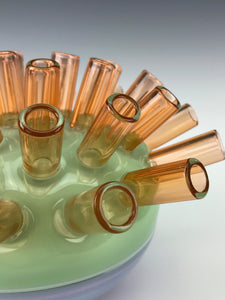 Perseverance is Key
Some ideas take several years of development, a process of refinement through trial and error till my vision is complete. Glass to this day is still an ever growing experiment worldwide but continues to transform itself due to skilled people dedicating their lives to the medium, resulting in things like fiber optics, lighter windshields for cars, even the strong glass on your phone. I feel I am one of those people, just on the creative side of life.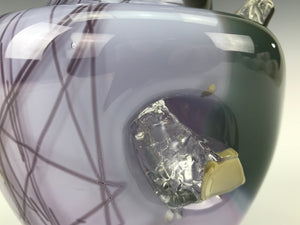 Details Matter
Every piece of glass I create is popping with detail. No matter what your vantage point is of these handmade beauties you will continuously find something new to enjoy and marvel at each time you pass by.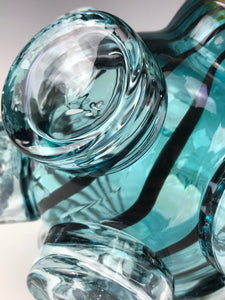 Ingenuity
Most pieces I create start with a sketch. Sometimes I draw things that I don't even know how to create in that very moment but over time I am able to develop my own tools out of steel to facilitate the process to make things that ordinary glass tools simply cannot help me with. Blending an organic material like molten glass with home made engineered tools has been a truly rewarding process.
A man of mystery and intrigue would be an understatement.

Old York Times
Nobody knows where his ideas come from. Some say he might be an alien, I say they're probably right because I am one.

Ellen Musk
I have never met such a shapeshifter, he can grow into his ideas and truly become them. Some may find it scary but I find it fascinating.

Kate Blanchett